August 19, 2021
Best music distribution strategy for 2021 | Vampr Distribution
The best music distribution strategy for 2021 includes a mixture of sending music to:
Social media platforms (Instagram, Facebook and TikTok)
Traditional music formats (such as digital download and physical – vinyl, CD, cassette)
The music industry continues to evolve with ever-faster technology developments. It's important that your music distributor is reaching where most people consume music.
Digital Service Providers
The platforms your music is expected to be on:
Spotify
Apple Music
 YouTube Music
Amazon Music
Deezer
TIDAL
Also include more niche music platforms such as SoundCloud and Bandcamp. Music is distributed to these platforms directly on the platform.
It is likely that digital music distribution will also evolve to include music distribution to games, but that's not a reality (just yet…)
Downloads
The mass market mainly uses streaming platforms to consume music. However, that's not to say there's not a market for downloads.
If you make electronic music, for example, you will want to submit to sites that DJs use to download music. Examples include:
Beatport
Juno Download
Bandcamp
Traxsource
BLEEP
Some distributors will have partnerships with these stores. If so, your they'll deliver your music to them. If your distributor does not work with them you will need to submit directly.
Other music genres, such as those who appeal to older audiences, may want to download music. This is usually covered by your digital music distributor to stores such as Amazon.
Physical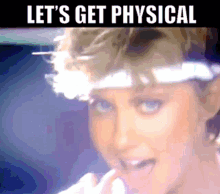 Beyond digital, there's also a vinyl revival happening.
It won't be a good idea for everybody to release music to physical formats such as vinyl. But, there are some indicators of when it might be a good idea:
Consider the amount of fans you have. You should have enough fans to cover your vinyl production costs if you sell to 10% of your fanbase. If so, it might be a good idea to get a short run vinyl pressing
Use polls and feedback from fans to indicate their interest in buying vinyl from you. 10% is a good number to keep in mind. So, if you want to sell 100 records – it's best to get registered interest from 1000 fans.
Are you playing live a lot? Your chances of selling vinyl are much higher in person.
Are your fans the type of people who would typically buy vinyl?
What is music distribution?
Music distribution is the service between the seller and the stores and platforms that sell or stream it.
Traditionally, a music distributor would develop relationships with stores in multiple locations. They'd increase the presence of records on the shelves to expose the release.
Record labels would have a distribution partner they trusted and would work closely with them to maximise sales.
Digital Music Distributors
Nowadays, digital music distribution companies deliver music to streaming platforms (DSPs). Additionally, they send music to digital download stores.
They have less personal relationships with the stores than they would have done in the old days. However, they do have to have a solid infrastructure to manage quality control and high volumes of tracks.
If you're an artist wondering how to submit music to Spotify or other DSPs without a record label, you must use a distributor.
Vampr Pro gives unlimited distribution to all major stores and streaming platforms. Importantly, 100% of royalties paid to the artists! The best music distribution deals consider how important it is for artists to keep their royalties.
After you've signed up to Vampr Pro, you can go directly to the distribution portal on a computer. Then, send your music to stores and streaming services, like Spotify and Apple Music.
Once you have a presence on Spotify, you can then sign up to their Spotify for Artists services. This provides detailed analytics about the performance of your song, as well as listener demographics.
The Difference Between a Music Distributor and a Music Publisher
A music publisher and a music distributor solve two very different problems for songwriters and artists.
Music publishing is the business of protecting and exploiting musical works assets. These are intellectual property comprising composition and lyrics.
Music streaming distribution is the business of distributing recorded music to music digital service providers.
Therefore, you don't "publish" your music on Spotify (as sometimes it is confused).
Side note: However, because the music (not recording) itself is also being used, publishers are entitled to a mechanical royalty. This would be paid to you or your publisher via a performance rights organisation.
Publishers and distributors work completely separately from one-another. The best way to understand this concisely is to properly understand music licenses.
Record Labels
Traditionally, it would be record labels working with distributors, not artists themselves.
Record labels would be responsible for producing, manufacturing and marketing a record. They would also be responsible for managing the relationship with distributors and therefore stores.
Now, it has become much more common for artists to submit music directly to distributors.
The role of record labels is ever-changing. The decision of whether to work with a record label is now assessed on a case-by-case basis. Some things to consider that record labels do in 2021 include:
Manage record release marketing strategy and campaigns
Organise distribution
Market artists and records
Analyse data trends
Understand music audiences deeply
Some will have niche followings that will trust them to sign artists they will love
Sometimes organise merch
Sometimes organise physical records
What Does a Digital Music Distributor Do?
Digital music distributors receive music from record labels and artists. They process the music and metadata ready to deliver to:
Streaming platforms
Social platforms
Digital download stores
They collect royalties earnt from plays, streams and downloads. They also manage payments to the record labels and artists.
Digital music distributors do not help with marketing, promoting or pitching. However, some distributors offer this as a separate service, known as artist services.
Vampr Distribution allows you to send your music to:
Spotify
Apple Music
YouTube and YouTube Music
Amazon Music
Deezer
TIDAL
Facebook
Soundcloud
TikTok
Tencent
…and many more!
Distributors will pay you master royalties for music played on streaming platforms.
Some distributors will charge per release, some per month and many take a percentage of your master royalties to use their service.
Vampr pays 100% of royalties earned from streams across all platforms and stores. Digital music distribution is free with a Vampr Pro subscription!
How to Distribute Your Music with Vampr
Getting Started
Sign up for Vampr Pro
Click here and enter your email address to sign in.
You will be sent a unique login ID to your email address every time you login. This authenticates your identity.
Click the 'Create a release' button on the Vampr Distribution home page.

Release Name & Cover Art
Enter the name of the release – whether it's the single, EP or album title.
Do not use ALL CAPs or your release will be rejected by the DSPs. Click 'Create Release'

Upload Cover Art.
Click on the image to upload your cover art. Follow the instructions and formatting guidelines outlined.

Metadata
Indicate Version.
You will only need to fill this field in if you are releasing a remix or other version other than the original. If this is the original recording, leave this box blank.

Fill out Artist(s).
Write the Primary artist name in the field and click the 'Add artist' button. There can be a little delay as the system adds the artist into the database. So, please be patient before clicking the button again if needed. If the Primary artist has written the song, produced and performed it, there is no need to add them as other credits. However, if you need to credit other collaborators in the release, such as a composer, arranger, remixer, producer or featured artists; this is where you enter that information. Remember to click the "add…" button after typing every different artist and then changing the artist type.

Label.
You may be not have a record label if you are distributing music yourself. Without having signed music to a label, the owner of the master rights is classed as the record label. Therefore, you can put your name as the Label. However, if you want to release other artists than yourself in the future, you may wish to use a label name.
Genres.
Add at least a primary genre for your music. It's important this truly represents the genre of music you're releasing. This information will be used in the algorithms to sort your music to where listeners will be looking for music like yours. You can type genres in the box to find them quickly.
Language.
Enter the language that your lyrics are in. It doesn't matter what language your lyrics are in, we will release all languages. It's important that the language is right. DSPs use this information to sort the music for browsing. They may reject releases if the language is listed wrong.
Explicit Lyrics.
Outline whether your lyrics contain anything explicit. This options prevents explicit music being accessible on children's accounts. If there is explicit content in your lyrics and it's not marked, this would result in a rejection of the release.
Album format.
Select if the release is an album, single or EP.
Release UPC Code.
A UPC (Universal Product Code) is a barcode that identifies a product. The same as the items you buy in a superstore, the UPC on your music uniquely identifies your record as a product.
Reference Number.
The Reference Number (catalogue reference number) can sometimes be used by record labels. They use this to sort and find music in their catalogue. If you don't have a catalogue reference number, you can leave this blank. Just click "I don't have one, please assign a reference number code to this release".
GRid – Leave this blank.
Release description (Liner Notes).
The term "Liner Notes" comes from vinyl records. This is a page of notes about the record. It would often be supplied inside the cover for fans to read and learn more about the artists and music. You can add Liner Notes to your digital release. Some platforms support this and it will give your listeners more insight into your work and music.
Click the 'Save' button.


Licenses
Scroll back up and go to '2. Licences' tab.
Price Category.
This tells the stores distributed to that sell downloads what price range to sell the songs at. Generally, it is recommended leaving this option as "mid".
Digital Release Date.
Set the release date you'd like the release to be live in stores and platforms.
Original Release Date.
This will likely be the same as your digital release date. An exception is if you're releasing something that was already released in a physical form.
Spotify Windowing.
If you are releasing an album (with more than 6 tracks), you can 'window' your release on Spotify. This releases it 2 weeks for only premium users.
License Type.
The License type determines whether the records should be shown as being protected under copyright law. Copyright law protects your works against other people using it. It protects your right to be paid for derivative works). Alternatively, Creative Commons is a license used when an author wants to give other people the right to share, use, and build upon a work that they have created.
License Holder.
This outlines who the Publishing rights holder is for the song. You should put the year the copyright was created and the owner of the Publishing rights. If you wrote the song and you're not working with another publisher, this is you. If you have written the song with other songwriters or musicians, you should sign a split sheet together.
℗ copyright for sound recordings.
This is who owns the master recording rights of the song. You should put the year the sound recording was made and the owner(s) of the master recording. If you recorded the song yourself, this will be you.
Territories.
This is what countries in the world you would like to distribute your release to, or omit. Generally, you would leave this on 'Entire World'.**
Click the 'Save' button


Tracks
Scroll back up and go to '3. Tracks' tab
Click 'From Computer' to upload your track(s) from your computer
If an album or EP is being released, you can change the order by dragging and dropping on the right hand side.
For each track, edit the metadata by clicking the pencil icon on the track.
Change the Title to be just the song name.
You can add a different version name or featured artists in brackets. For example: Banana Cake (Featuring Super Ted) Or Banana Cake (VIP Mix)
ISRC Code.
If you are registered with a recording collection management company, you will assign an ISRC Code to your recording when you register it. Alternatively, you can tick "I don't have one, please assign a ISRC to this track" and Vampr will generate one for you.
ISWC Code.
These are generated by your performing rights organisation. It is not essential to add one to your release, but if you have one it's good to add it.
Publishing Rights.
Enter the year and the name(s) of the publishing rightsholder(s).
Lyrics.
You can enter your lyrics here. This will distribute the lyrics to the sites that support showing lyrics.
Available separately.
This option can be clicked/unclicked depending on whether supporting platforms will let the track be listened to or downloaded outside of an album or EP release.
Review & Confirmation
Go back to the top and click on the 'Appears on' tab.
You will see a quick snapshot of your release. Click the release.
Review your release.
Give another once-over of tabs 1, 2 and 3 to check all of the information is entered correctly.
Click on tab '4. Preview and Distribute'.
After a short wait, a 'Distribute this release' button should appear on the right. This will mean your release is ready to be distributed. If you see another button called 'Validate', it means you have missed something or entered something incorrectly in the previous steps.
After a short wait, you will be presented with the option of which vendors you wish to distribute to.
Generally, it is best to distribute to all stores unless you have a reason to omit any
On the next page, your "order" should be populated based on the stores you selected on the previous page.
You can scroll down and click 'Checkout'. You will be prompted to agree to terms and conditions for some of the vendors. Tick those and click 'delivery'.
You will be taken to the payment page.
There is nothing to pay for as you have already paid for distribution as part of your Vampr Pro subscription. So, just fill out your name and address and proceed.
Confirm the final vendor terms and click 'Go to Payment'
Once loaded, your release will be on its way to being live!
Sign up to Vampr Pro for free music distribution with 100% royalties now!